A user,
evovar
, has applied with the following information using the application form.
Character name
:
evovar
Class
: Mage
Why should we choose you and what is your reason for applying?:
I possess a combination of skills and experience that make me stand out from the crowd and my reason for applying is that I just wanna raid with a good guild.
Age
: 24
Country
: Bulgaria
Battle tag
: Evovar#2979
Raid Role (healer/DPS/tank)
: RDPS
Link to armory profile
:
https://worldofwarcraft.com/en-gb/chara ... zak/evovar
Link to wow progress
:
https://www.wowprogress.com/character/eu/kazzak/Evovar
Link to logs
:
https://www.warcraftlogs.com/character/ ... artition=2
Half of my logs are private.
Link a screenshot of your raid-UI (imgur.com)
: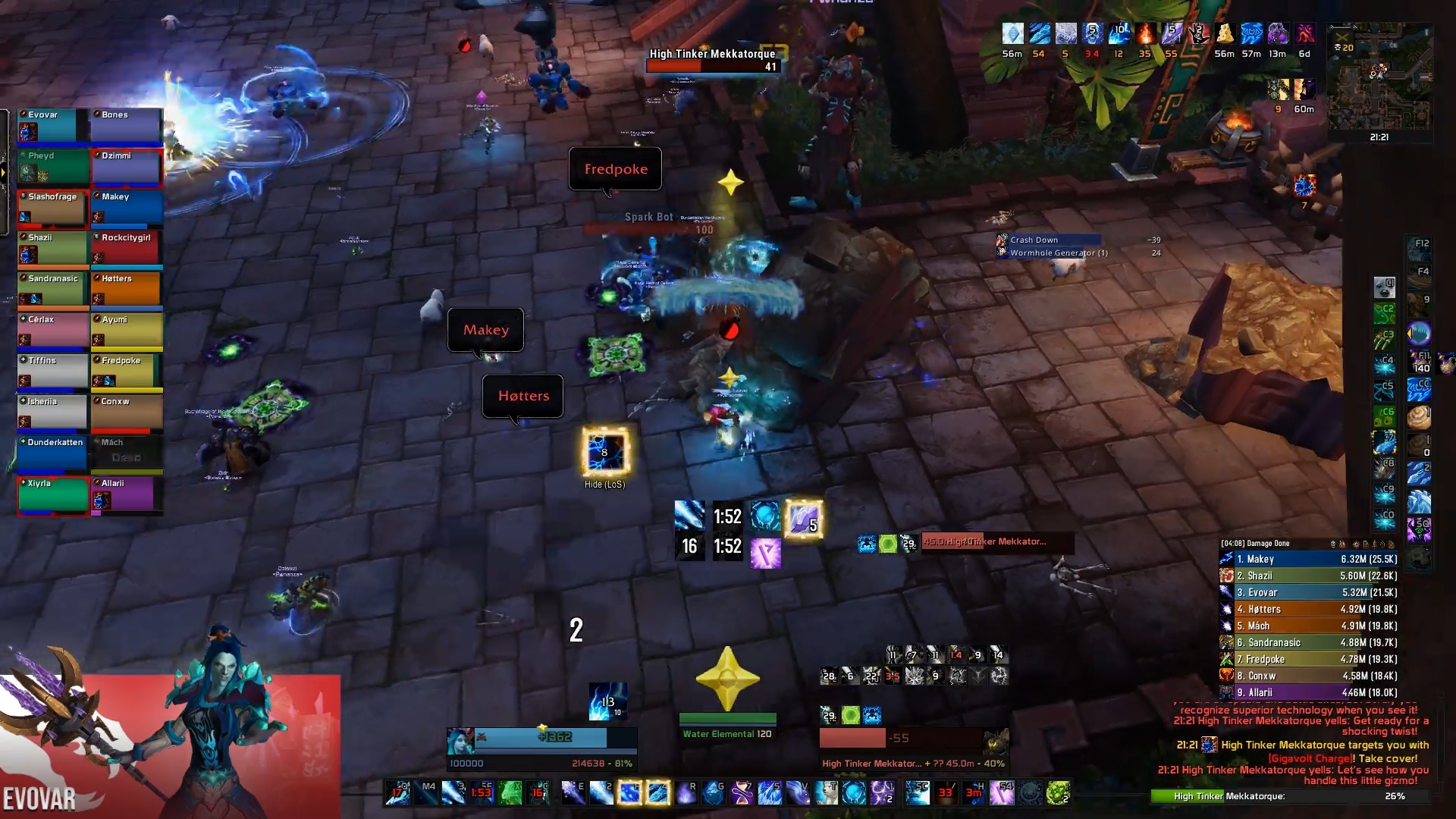 Most notable alt (link armory)
:
https://worldofwarcraft.com/en-gb/chara ... zzak/style
Why are you leaving your current/last guild?
: The atmosphere is way too childish, toxic and casual racism everywhere, it just drains my life away.
Why do you want to join Santa Maria?
: Again I just wanna raid.
What is your raiding experience this expansion?
: Uldir 8/8(rank 400-600) BoD 9/9(rank 138) and CoS 1/2(rank 91) and on that note my best kill so far is with Pwnanza in Throne of Thunder rank 40 Twin Consorts plus 300 out of 350 wipes on Lei Shen rank 30 kill.
When did you start playing WoW?
: Summer 2007
Do you have a reliable PC & connection?
: Yes I play on ultra at above 100 fps and I have 940 mb download/upload stable connection.
Are you comfortable speaking on Discord?
: Yes I am.
Do you know anyone here who can vouch for you?
: No.
Anything you would like to add?
: I don't do only PvE all tho that's my main priority, I also do PvP, I am x5 Gladiator multi 3k exp in 3s, about achievement points I was rank 1 in the world during WoD and Legion, dungeons: I have every realm best during MoP and WoD with a Realm first +15 Legion. My /played is 910 days on my mage since Firelands.